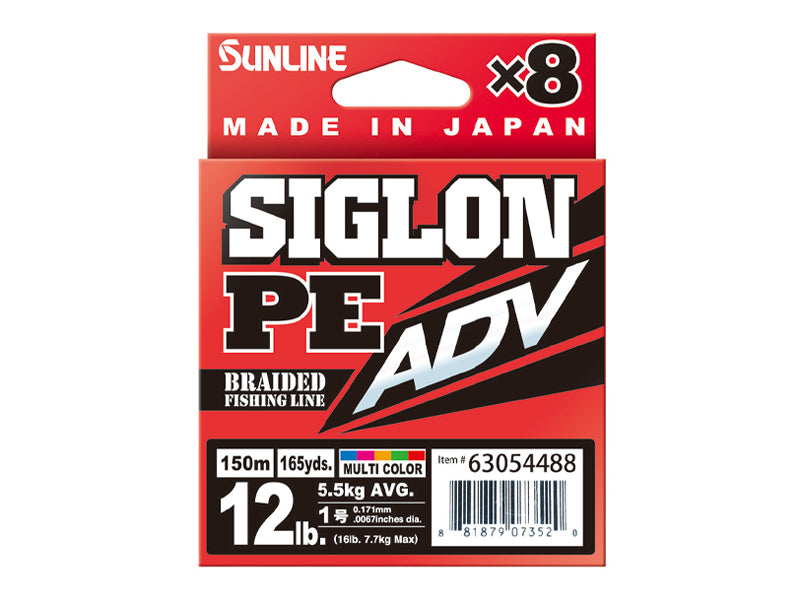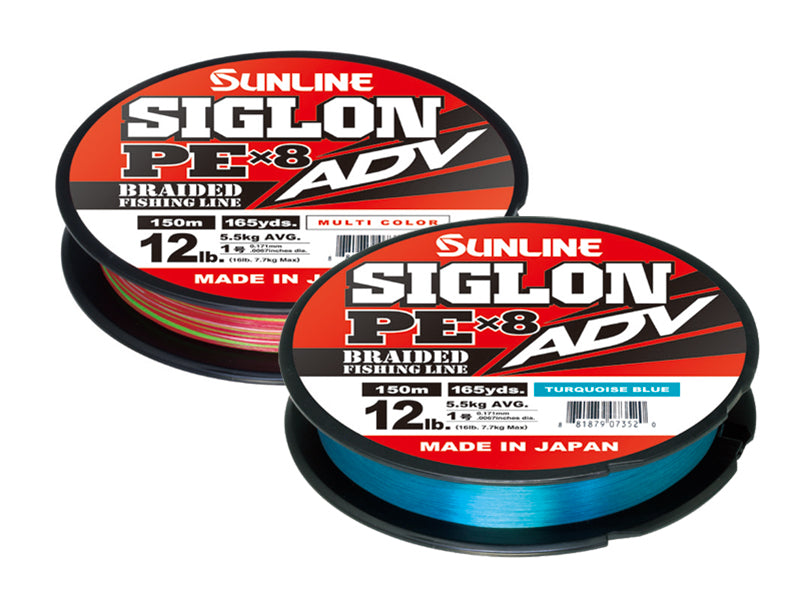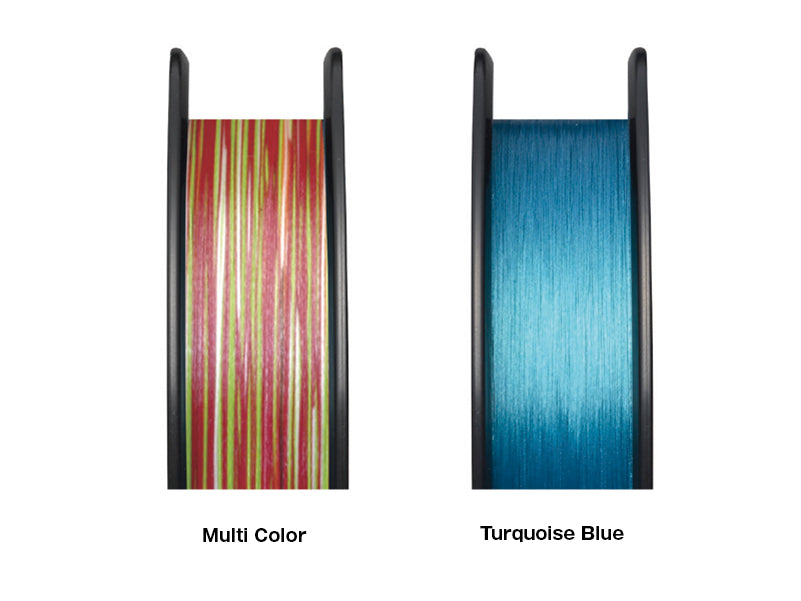 Regular price
Dhs. 210.00
Sale price
Dhs. 210.00
Regular price
Including VAT
or Split it into 3 payments
interest-free
Estimated Delivery:1 - 3 days
Product Details
Product Chart
Shipping & Return
●New and special manufacturing technology from Sunline, which input sound resin to inner part of the line.
●Highly developed smoothness brings more cast ability and duration. 
To the next stage…
We would like to provide a product that will be anglers' advantage in actual fishing
as much as possible.
SIGLON PE advanced to the next stage by the newsiest processing.
Let us explain in detail 'How is ADV different' from conventional SIGLON PE.
【About the water repellency】
We compared water repellency between SIGLON PE X8 and SIGLON PE ADV.
When we put a water drop on SIGLON PE X8, the drop soaks into the line same
as normal PE lines.
However, SIGLON PE ADV shows an excellent water repellency due to a special
resin that penetrates deep into the fiber.
This technology is the first in the industry, and we named it 'DRT' which stands
for 'Deep Resin Technology'.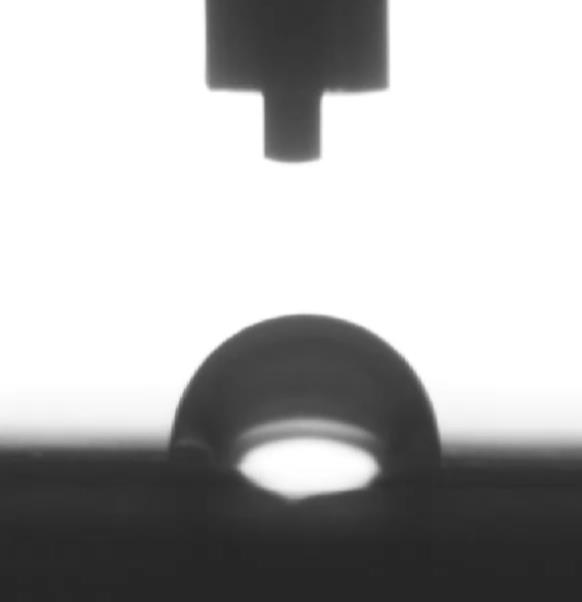 This is an image when a water drop is put on SIGLONPE ADV.
Taken with an electron microscope.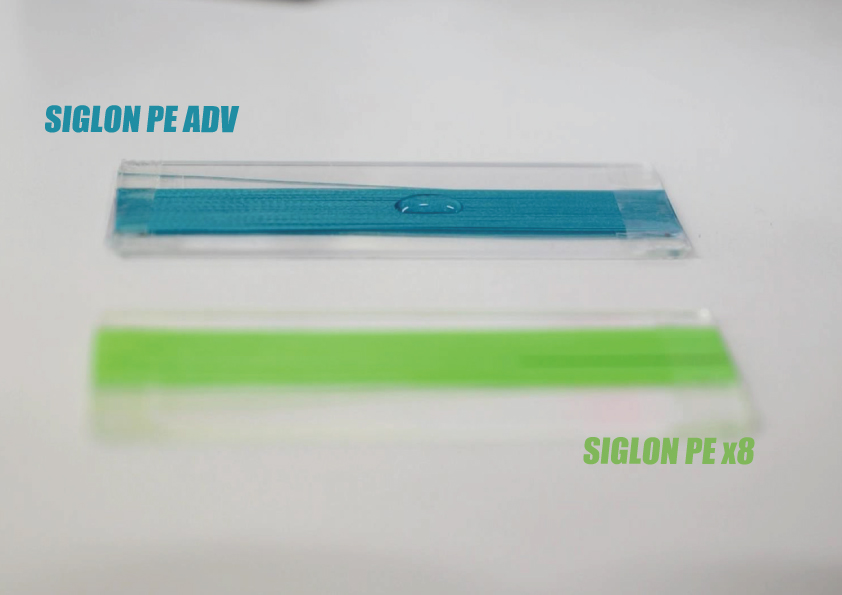 Comparison between SIGLON PE ADV SIGLON PE X8 absorbs water, but SIGLON PE ADV shows
an excellent water repellency.
SIGLON PE X8 absorbs water, but SIGLON PE ADV shows an excellent water repellency.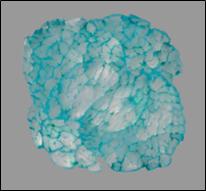 This is a picture of cross section of SIGLON PE ADV.
Fibers are densely combined as the resin penetrates firmly
between the fibers.This leads to high water repellency.
Due to the special processing, the water goes off from the line easily, so the line is
unlikely to become heavy.That means you can make a long cast stably.
Also, the line doesn't stick to the butt part of the rod.
As a result, you can continue fishing without stress.
【About the strength】
Let us explain about strength.
We had a test on SIGLON PR ADV 10lb(#0.8).
Strength shown on the package is 4.5kg(Avg.) and 6kg(Max.).
Of course there is a bit of 'width' in strength, but the strength reached to the Max easily.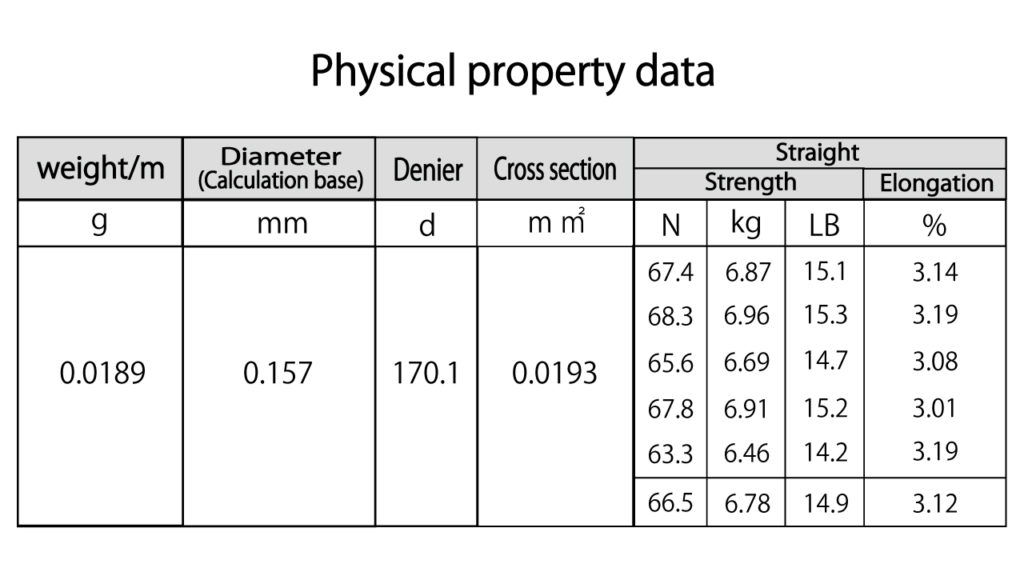 【About the Slickness】
In slickness test, we compared SIGLON PE ADV 12lb(#1) and SIGLON PE X8 16lb(#1).
SIGLON PE ADV showed an overwhelming difference in the test of sliding 10g weight.
As you can see from the table, the slickness has been improved about 25%.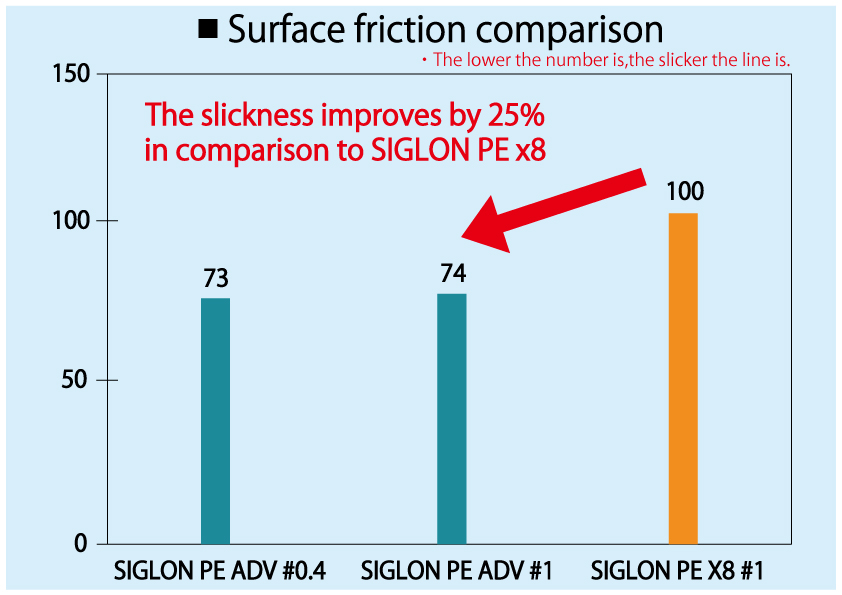 | Size | Price & Quantity |
| --- | --- |
| | |
| | |
| | |
| | |
| | |
| | |
| | |
| | |
Shipping cost is based on weight. Just add products to your cart and use the Shipping Calculator to see the shipping price.
We want you to be 100% satisfied with your purchase. Items can be returned or exchanged within 30 days of delivery.