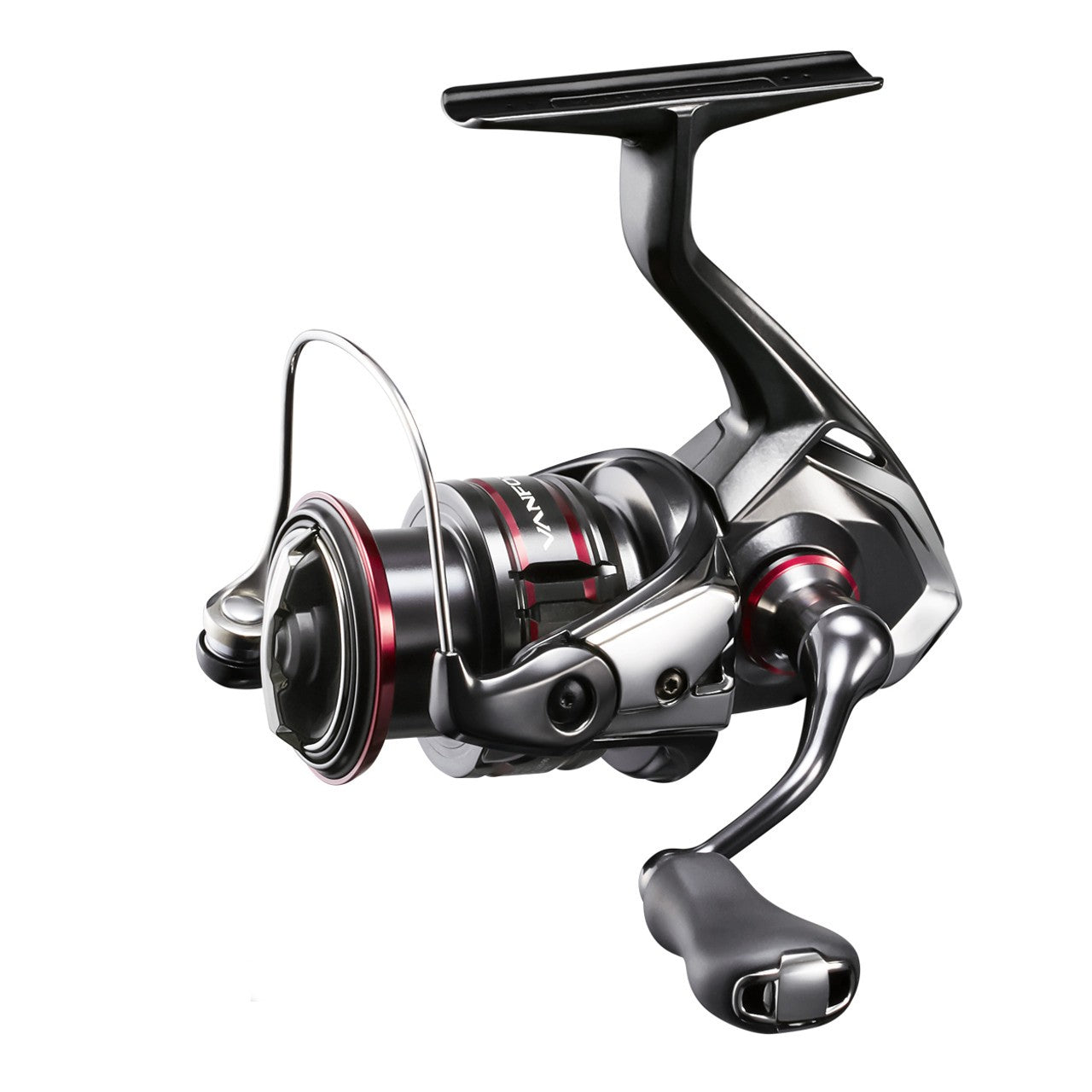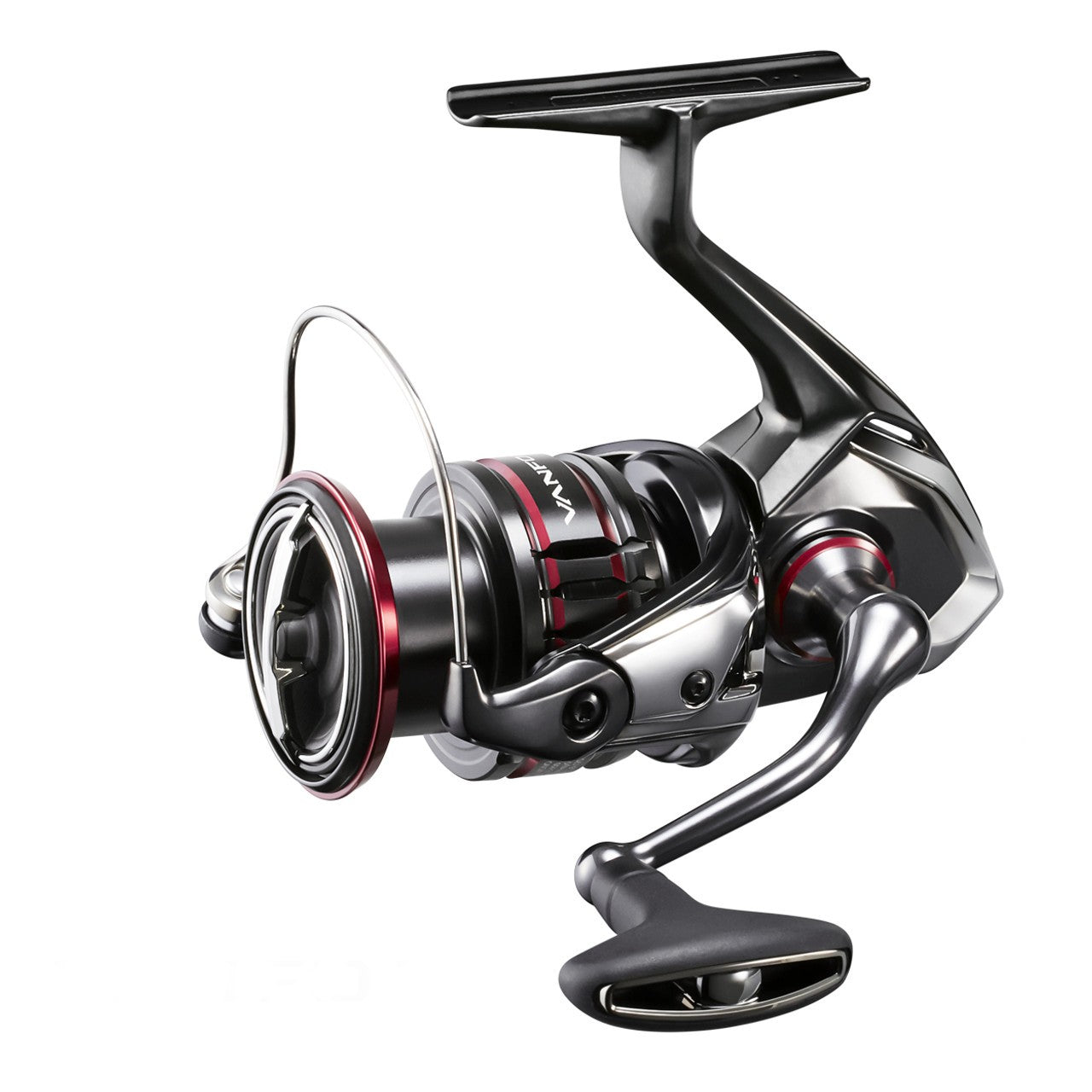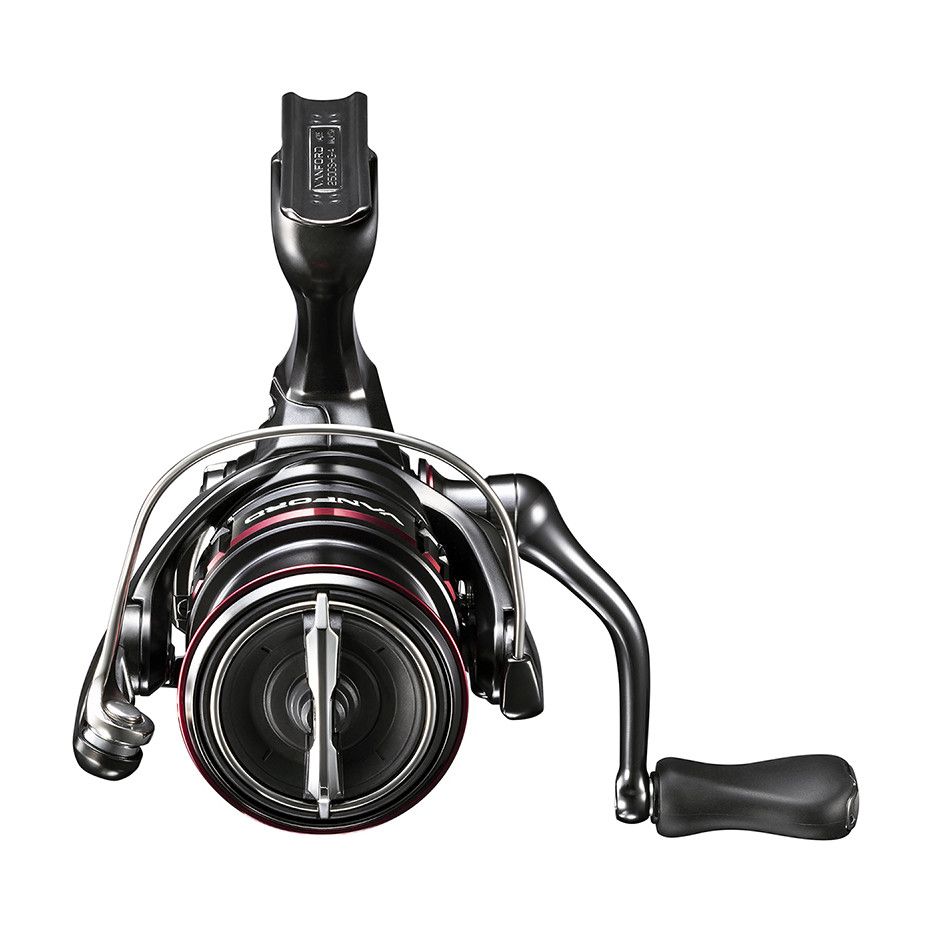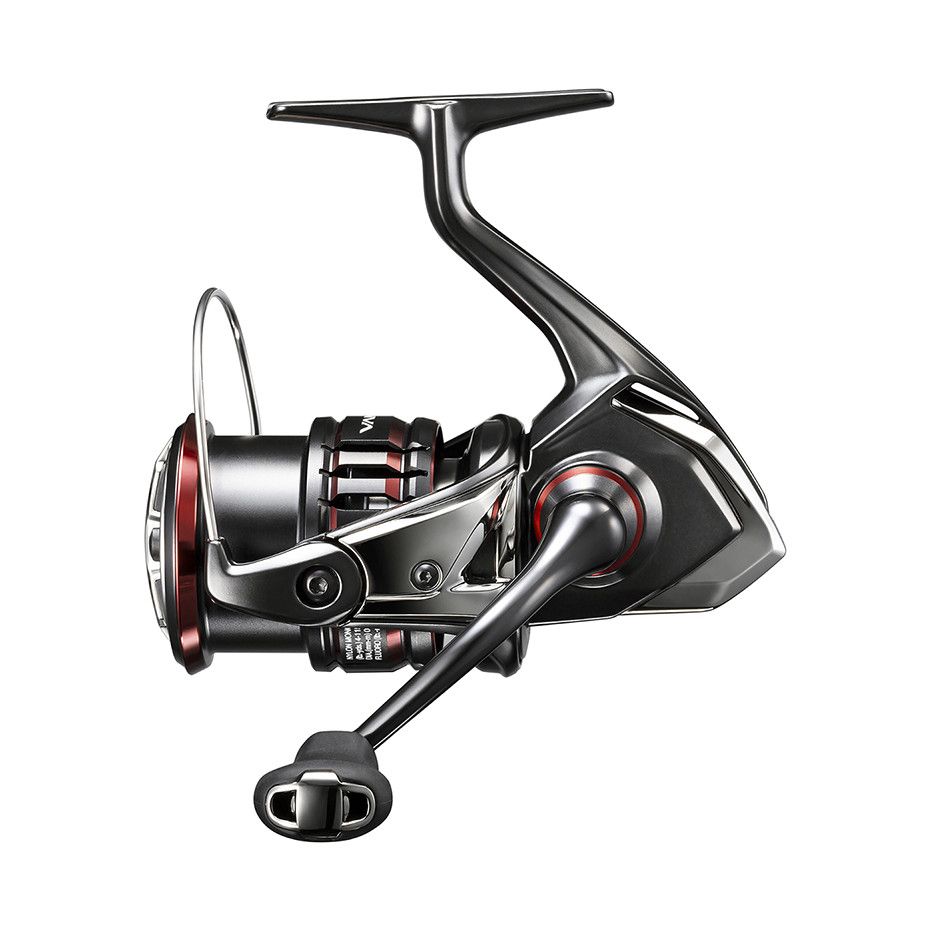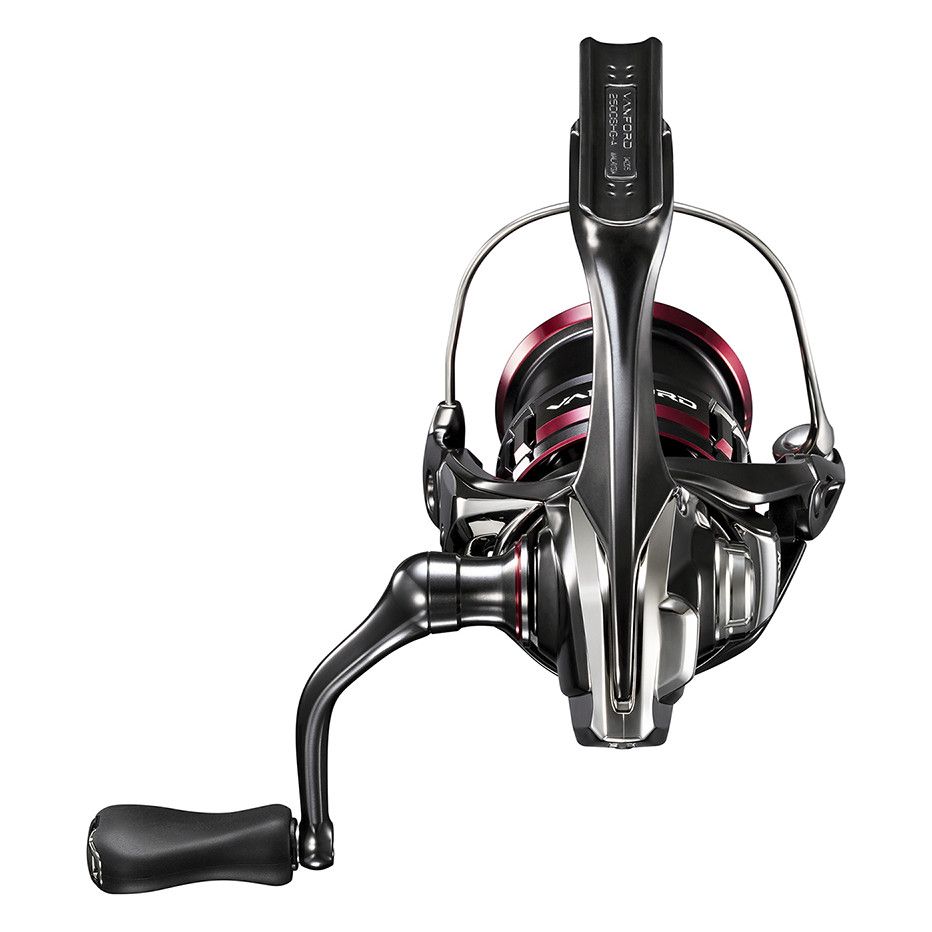 Regular price
Dhs. 880.00
Sale price
Dhs. 880.00
Regular price
Including VAT
or Split it into 3 payments
interest-free
Estimated Delivery:1 - 3 days
Product Details
Product Chart
Shipping & Return
The all-new Vanford is designed to become the ultimate finesse fishing reel with a super-fast start up. Replacing the iconic Stradic Ci4+, this reel is equipped with a range of technology upgrades that sets the Vanford apart. Still drawing upon a lightweight Ci4+ body construction, the new MGL rotor makes the reel 48% lighter to turn when compared to a standard rotor design. 

Micromodule Gear II and Silent Drive is featured in the new Vanford and the Hagane Gear has been upgraded for added strength. X-Protect provides high-level water resistance without sacrificing light gear and rotor rotation. This has increased the durability of the Vanford's roller clutch and line roller to an IPX8 standard. By incorporating the new Long Stroke Spool design, casting performance has also been improved.

The Shimano Vanford spinning reel is an ultra-finesse spinning reel designed to tackle trout and redfin in creeks, bream in the estuaries, and for anglers who desire one of the lightest spinning reels available. It is an excellent choice for close quarters combat and light lure fishing.
Key features
HAGANE GEAR: 

The HAGANE Drive Gear is produced by Shimano's coldforging technology, without the need for additional machining. This delivers a longlasting smoothness, strength, lightness and power at the very heart of the reel. Traditional diecast, machined gears are less durable under heavy loads.

MICROMODULE II:

 Improved Micro Module gearing, making the reeling extreme smooth.

XSHIP: 

XShip is a combination of features that work together to create much greater efficiency. By positioning the pinion gear close to the centre line of the large diameter drive gear, more power is transferred from the handle to the rotor. The pinion gear is also supported by two Shimano ARB roller bearings. This creates more stability.

HAGANE BODY:

 The HAGANE Body is produced from highrigidity aluminium or magnesium. This creates stiffness and impact resistance, while at the same time eliminating flexing of the body. The result is a rocksolid housing and support for the moving internal gearing and greater efficiency throughout the reel.

SILENT DRIVE:

 Removed 'clicking' sound and 'handle play' and overall improved smooth reeling.

MGL ROTOR: 

The new design of the Magnumlite Rotor produces unprecedented light rotation. The rotor profile, which was previously symmetrical, is now asymmetrical. The bail arm mechanism, which was previously situated on the same side as the line roller, has been moved to the opposite side. This improves balance and combined with a lightweight line roller, titan bail and optimum arrangement of rotor thickness, a 14% saving in rotation inertia has been achieved increasing sensitivity to previously unreached levels.

XPROTECT: 

The contact type triplelip structure is introduced to the roller clutch, the pivotal point concerning water resistance. In this structure, the first lip prevents water from entering through the space between the rotor and the body. In addition, the special grease between the second and third lip where it makes contact with the rotor collar located at the upper part of the roller clutch not only resists water from entering but also minimizes friction resistance. Without jeopardizing the 'silky smooth rotation capacity', the vital feature of STELLA SW, exceptional water resistance, has been achieved to withstand the crashing and splashing of waves and spray.

G FREE BODY: 

G Free Body technology has been developed to shift the reel's centre of gravity closer to the rod. This has been achieved by moving the worm shaft oscillation mechanism 19mm from the bottom of the reel to the top. By moving the centre of gravity closer to the anglers hand position, the G Free Body helps to reduce fatigue and enhance casting comfort.

ARC SPOOL:

 Shimano ARC Spool is a patented spool design with an angled spool lip. This design enables the line to leave the spool with less friction and in smaller coils resulting in longer more accurate casts. ARC spools are proven to reduce backlash and wind knots when using braid.

LONG STROKE SPOOL: 

The long stroke spool design improves casting performance when compared to the previous model due to improved line flow from the spool.

CI4 PLUS: 

CI4+ is an advanced version of the original CI4. This highly technical material is 2.5 times stiffer than CI4 and is used on many highend Shimano reels to increase weight savings. Use of CI4+ for the body and rotor also delivers remarkable stiffness for better reel efficiency.

S ARB: 

Shimano S ARB bearings are high corrosion resistant ARB ball bearings with an extra shield for improved protection against sand, salt or dust.

ONE PIECE BAIL: 

The onepiece bail wire has no gap for line to snag on during normal operation. Made of Stainless Steel, it reduces friction and allows the line to get onto the line roller quicker.
Specifications
Model
Gear Ratio
Bearing
Retrieve
Per Crank (cm)
Drag
(kg)
Weight (g)
Line Capacity
(PE-M)

1000F




5:1:1

7+1

64

3
150
0.8-240
1-190


500F




5:6:1

6+1

69
2.5
140
0.6-185
0.8-140
1-110


2500HG

6:0:1

7+1

89
9
180
1-320
1.2-270
1.5-220

4000XG

6:2:1

7+1

101
11
215
1-490
1.5-320
2-240

C3000HG

6:0:1

7+1

89
9
180
1-400
1.5-270
2-200
Size
Line Capacity
Weight
Retrieve Per Crank
Bearing
Max Drag
Gear Ratio
Price & Quantity
6
0.6-185, 0.8-140, 1-110
140g
69cm
6+1
2.5kg
5:6:1
6
0.8-240, 1-190
150g
64cm
7+1
3kg
5:1:1
6
1-320, 1.2-270, 1.5-220
180g
89cm
7+1
9kg
6:0:1
6
1-400, 1.5-270, 2-200
180g
89cm
7+1
9kg
6:0:1
6
1-490, 1.5-320, 2-240
215g
101cm
7+1
11kg
6:2:1
0
Shipping cost is based on weight. Just add products to your cart and use the Shipping Calculator to see the shipping price.
We want you to be 100% satisfied with your purchase. Items can be returned or exchanged within 30 days of delivery.