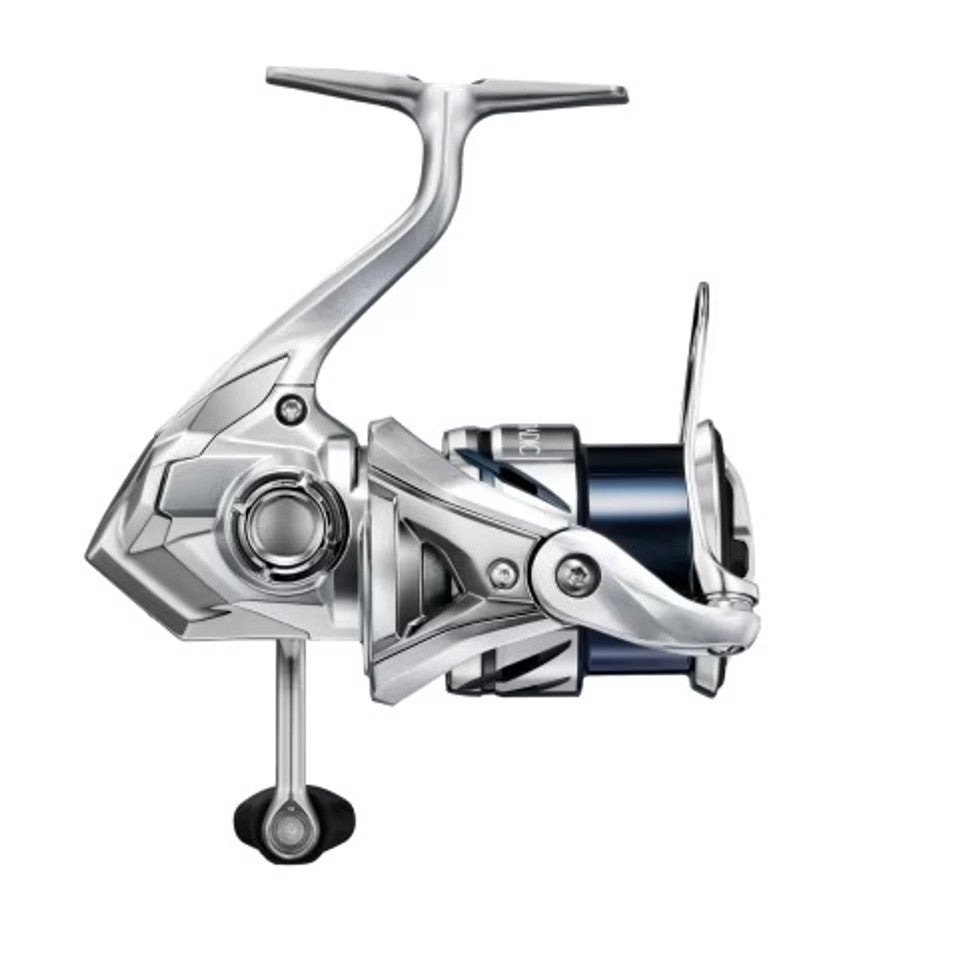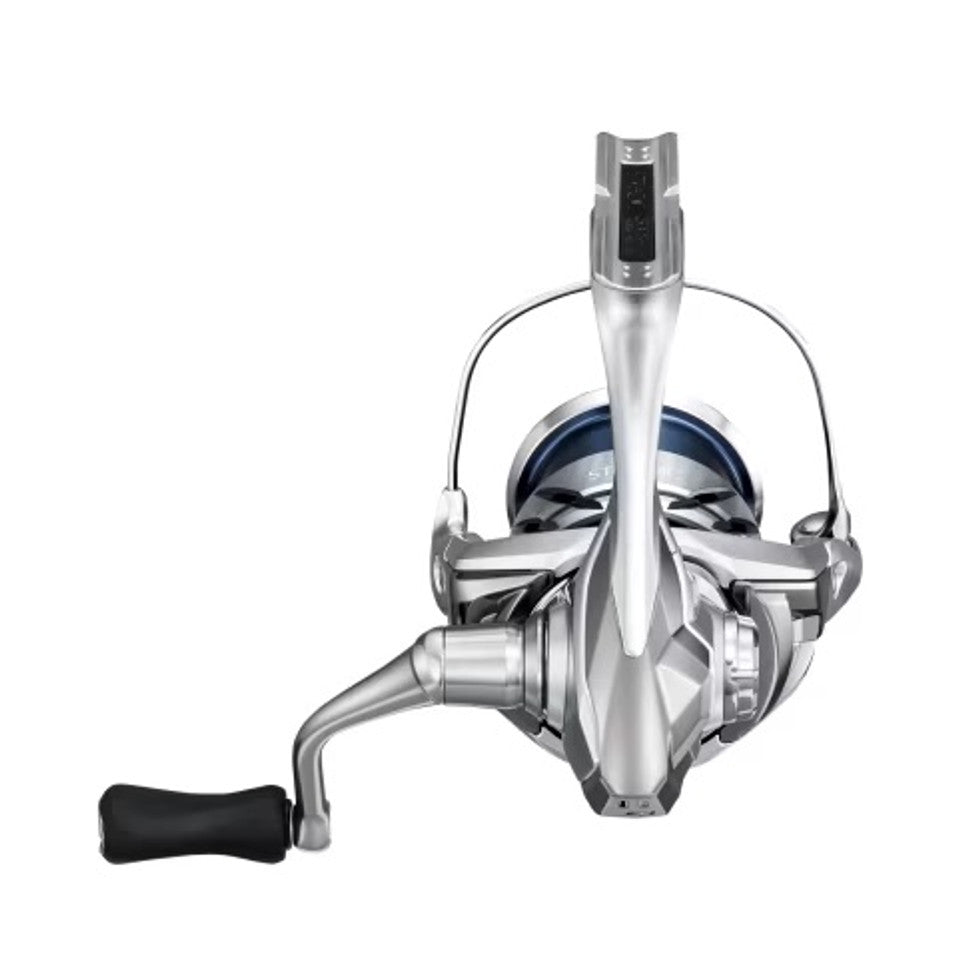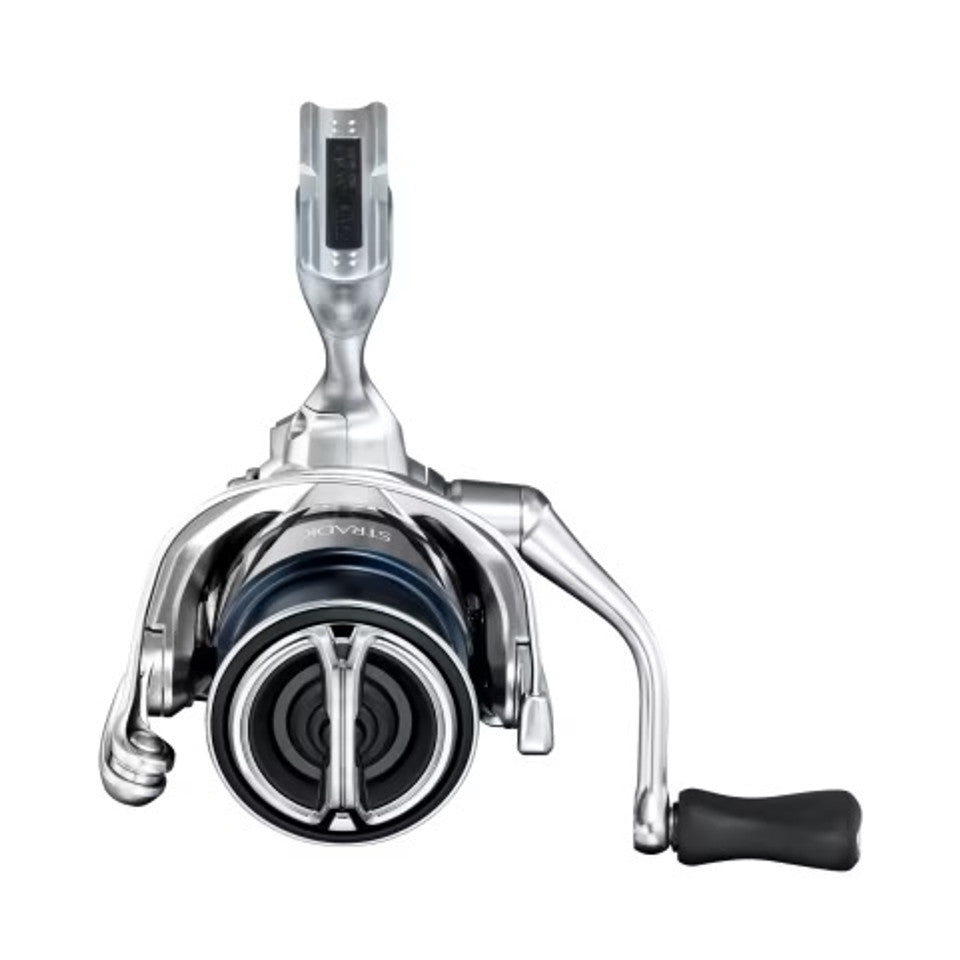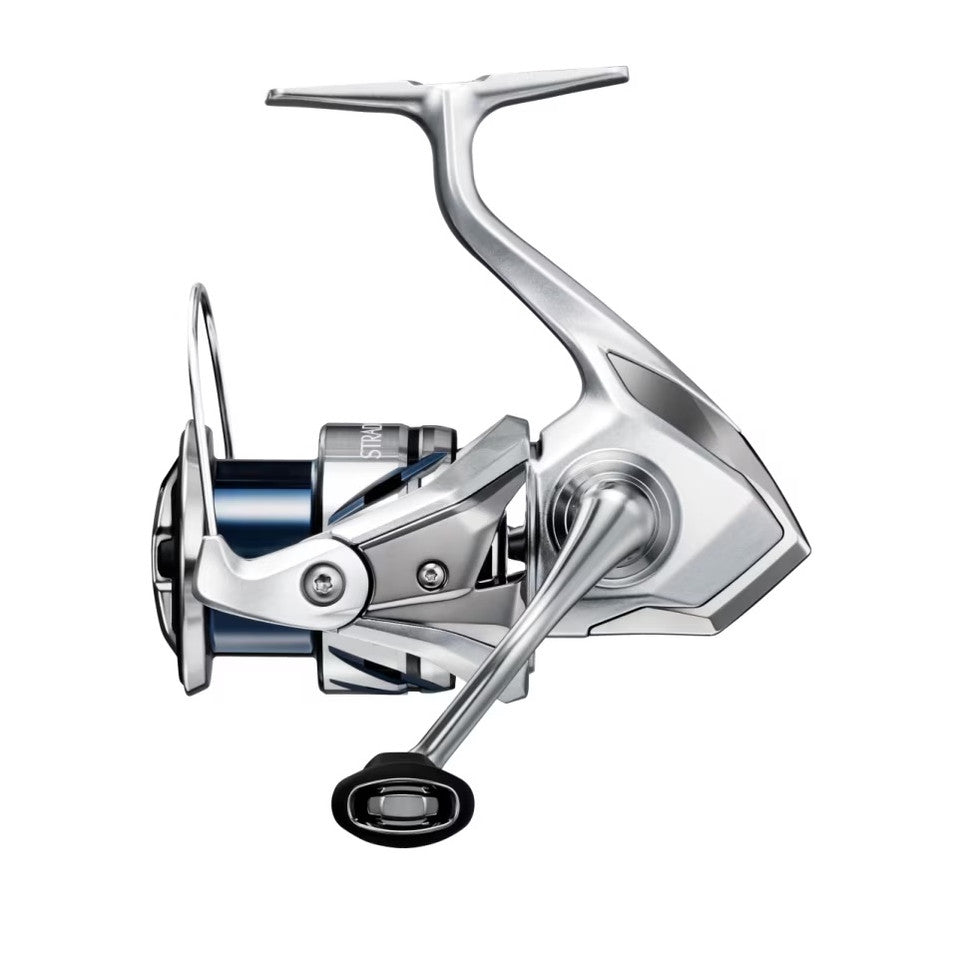 Shimano Stradic FM 2023 - C3000XG
Regular price
Dhs. 760.00
Sale price
Dhs. 760.00
Regular price
Including VAT
or Split it into 3 payments
interest-free
Estimated Delivery:1 - 3 days
Product Details
Product Chart
Shipping & Return
This reputation for dependability and versatility prevails in the all-new Stradic FM, the newest addition to Shimano's CoreSolid lineup of spinning reels. Showcasing reel technologies passed down from Shimano's flagship spinning reels, the redesigned Stradic FM adds InfinityXross technology for unequaled gear durability and synergy by extending the gear tooth horizontally to distribute load across the gear tooth more evenly. This parlays Shimano's legacy of cold-forged HAGANE gearing for added strength with the refinement of MicroModule II for the ultimate reeling experience. The addition of InfinityDrive delivers light rotation and increased cranking power under load, while the new Duracross Drag system provides the smooth performance of felt with up to 10 times the durability. Shimano's X-Protect water-repellent coating and specially designed, water-channeling labyrinth construction ensure a lifetime of dependable performance by stopping water penetration in key areas without adding a heavy rotational feel. The new Anti-Twist Fin — an elastic polymer on the underside of the roller — enhances line management for anglers fishing monofilament or fluorocarbon line. The all-new Stadic FM — the most complete Stradic in a long lineage of performance.
Technologies:
HAGANE
HAGANE is a Shimano reel design concept created to withstand continual use and extreme abuse. HAGANE is an innovation with built-in toughness and durability that works alongside Shimano's precision engineering. HAGANE is for all anglers.
HAGANE Gear
With amazing strength and durability, the HAGANE Gear is at the very heart of most Shimano reels. Shimano, through the application of state-of-the-art technologies, gives anglers the long-lasting smoothness and pleasure that is felt when anglers first use a reel, over and over again. No cutting work is applied to the teeth of the drive gear during fabrication, instead the entire surface is calculated in minute detail by special 3D-design and then formed by Shimano's cold-forging technology. The result is assured resilience. HAGANE Gear is the fruit of Shimano's inexhaustible pursuit for durability — the strength and power of forged metal continues to represent the fundamental concept of Shimano reels.
MicroModule Gear II
Shimano's exclusive manufacturing technology further advances MicroModule Gear II with a state-of-the-art gear-tooth surface design. The surfaces of the drive gear and pinion gear have been analyzed and updated from the ground up in Shimano's pursuit of perfection to further improve the smooth gear feeling and reducing sound.
X-Ship Spinning
X-Ship provides improved gear durability. By supporting the pinion gear on both ends with bearings, the pinion gear maintains precise alignment with the drive gear. This allows the gears to stay in the same position under the heaviest loads. The added benefit of X-Ship technology is that friction between the spool shaft and gear are eliminated. This further benefits anglers with enhanced casting performance and casting distance of lighter lures.
HAGANE Body Spinning
The HAGANE Body is a metal reel body with high rigidity. The body rigidity and impact resistance virtually eliminates body flexing on the reel while fighting fish. The result transforms the angler's actions directly into cranking power, increasing efficiency through strength.
InfinityXross
InfinityXross provides superior gear durability through industry-leading design and cutting-edge manufacturing technology. Advancements in the gear tooth design improve the surface contact and meshing between the drive gear and pinion gear. This revolutionary design efficiently distributes the load placed on the gear tooth surface across a wider area to prevent damage from stress points while significantly improving overall gear durability.
Inifinity Drive | Spinning Reels
The Infinity Drive structure is an advanced structure that creates exceptionally light winding. The main shaft, which had previously been supported by the pinion gear, is now supported by a new and unique low-friction bushing that significantly decreases frictional resistance. In addition, the main shaft has undergone a proprietary surface treatment and special processing to drastically reduce rotational torque, constructing a reel that can actively wind even under heavy loads.
DuraCross
DuraCross provides smooth and reliable drag performance with incredible durability. Constructed to enhance overall durability, this revolutionary drag washer incorporates cutting-edge materials woven in a unique pattern compared to conventional drag washers. Without sacrificing a smooth drag feel, this new material is greater than 10x more durable for improved drag performance.
SilentDrive
SilentDrive technology benefits from a total redesign of all functional parts focused on the drive gear, worm shaft and other parts. The goal: remove unnecessary noise and vibration. In doing so, the overall tolerances are improved to a micron level, ultimately creating an overall quieter and smoother reel operation.
Anti-Twist Fin
Shimano designed the Anti-Twist Fin for enhanced line management resulting in more effective fishing. The flexible polymer fin is installed near the line roller. This maintains line tension to reduce sagging and prevents the line from falling off the bottom of the spool or wrapping around the spool in an uneven manner.
X PROTECT
For medium and small general-purpose spinning reels, which require lighter spinning, we focused on a non-contact structure that does not compromise the lightness of the spinning. In addition to conventional water-repellent treatment, a labyrinth structure that suppresses water penetration is combined to achieve high water-resistant performance despite the non-contact nature of the structure. It is used in the stopper bearing section and line roller section.
G-Free Body
G-Free Body technology has been developed to shift the reel's center of gravity closer to the rod. By moving the center of gravity closer to the angler's hand, the G-Free Body helps to reduce fatigue and enhance casting comfort.
Long Stroke Spool
The Long Stroke Spool has a longer stroke compared to conventional spool designs. This ultimately produces a smoother line lay during retrieval and translates into increased casting distance for anglers.
S A-RB Spinning
S A-RB bearings are put through the same process as Shimano's A-RB bearings but feature shields on both sides of the bearings. These shields reduce the possibility of salt or sand inhibiting rotation of the bearing.
One-Piece Bail
One-Piece Bail allows the line to travel unimpeded to the line roller. The seamless design reduces friction and decreases the chance of tangles or the line catching on the bail arm.
| Model | GEAR RATIO | MAX DRAG (LB) | WEIGHT (OZ) | MONO LINE CAPACITY (LB-YD) | POWERPRO LINE CAPACITY (LB-YD) | LINE RETRIEVE PER CRANK (IN) | BALL BEARINGS |
| --- | --- | --- | --- | --- | --- | --- | --- |
| ST1000HGFM | 6 | 7 | 6.5 | 2-270, 4-160, 6-110 | 10-95, 15-75, 20-65 | 30 | 6/1 |
| ST2500HGFM | 5.8 | 20 | 7.8 | 8-140, 10-120 | 10-150, 15-145, 30-100 | 34 | 6/1 |
| STC3000XGFM | 6.4 | 20 | 7.9 | 6-230, 8-170, 10-140 | 10-200, 20-140, 40-105 | 37 | 6/1 |
| ST4000XGFM | 6.2 | 24 | 9.7 | 10-200, 12-160 | 15-230, 30-180, 50-120 | 40 | 6/1 |
| STC5000XGFM | 6.2 | 24 | 10.2 | 12-195, 14-165 | 20-260, 30-235, 40-185 | 40 | 6/1 |
| Size | Price & Quantity |
| --- | --- |
| | |
| | |
| | |
Shipping cost is based on weight. Just add products to your cart and use the Shipping Calculator to see the shipping price.
We want you to be 100% satisfied with your purchase. Items can be returned or exchanged within 30 days of delivery.