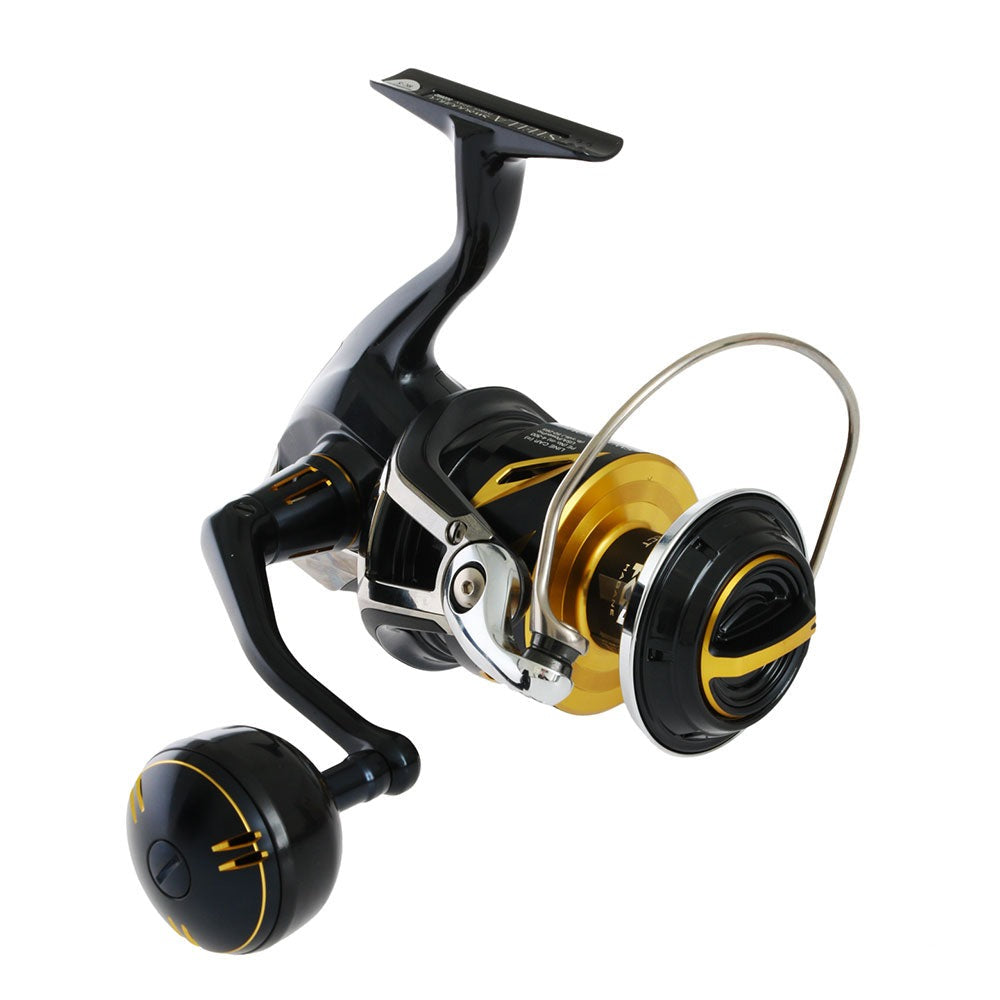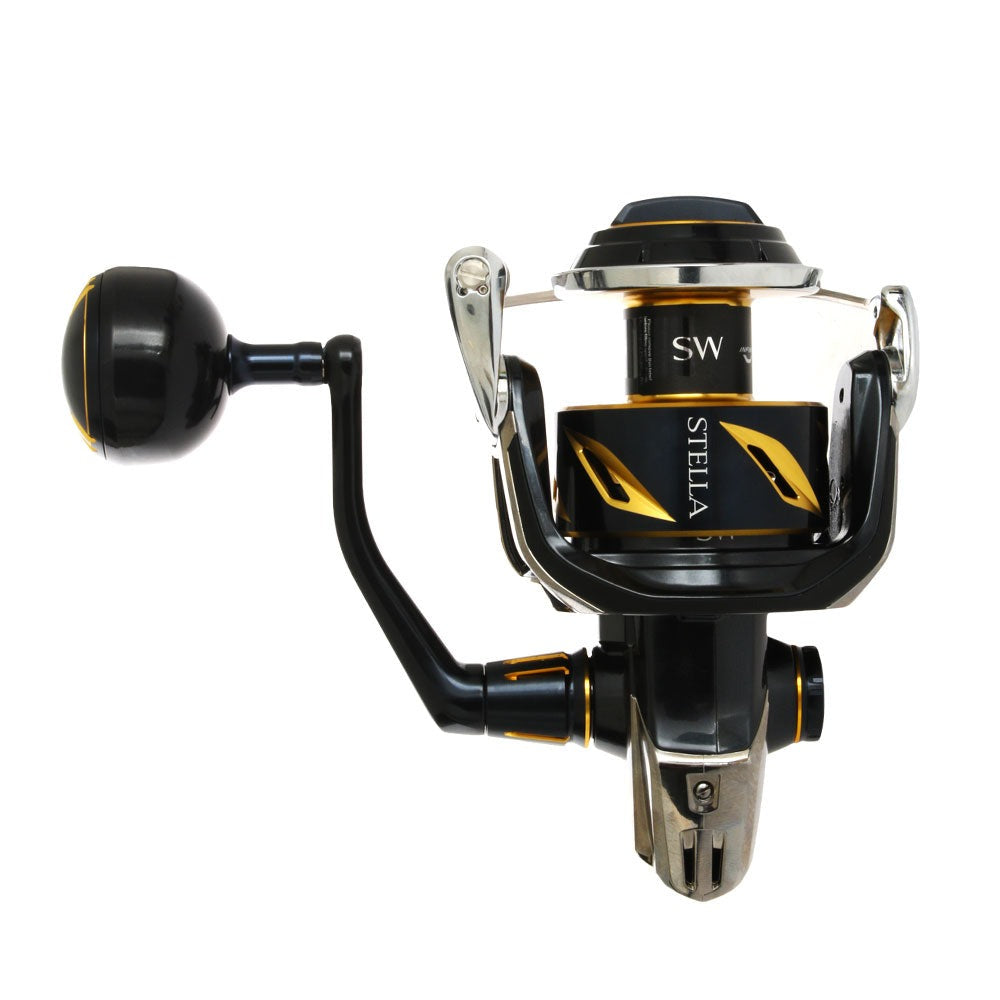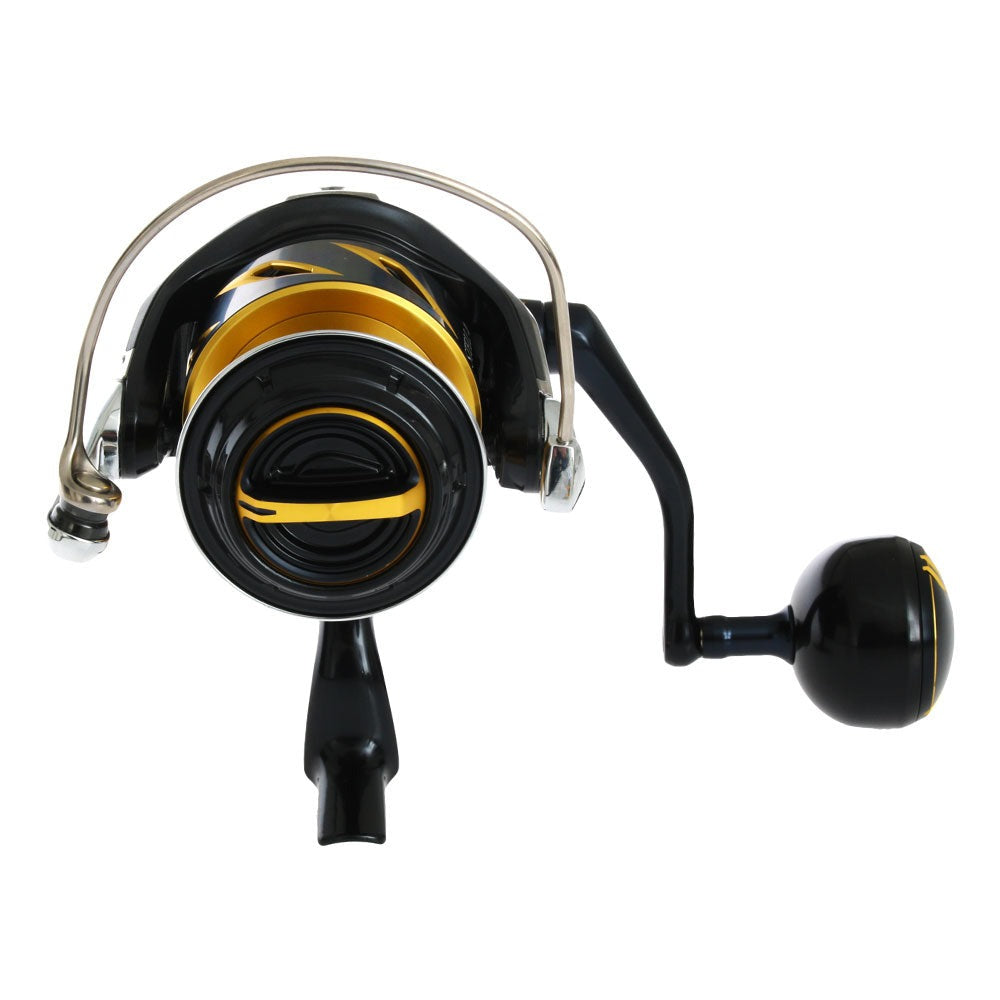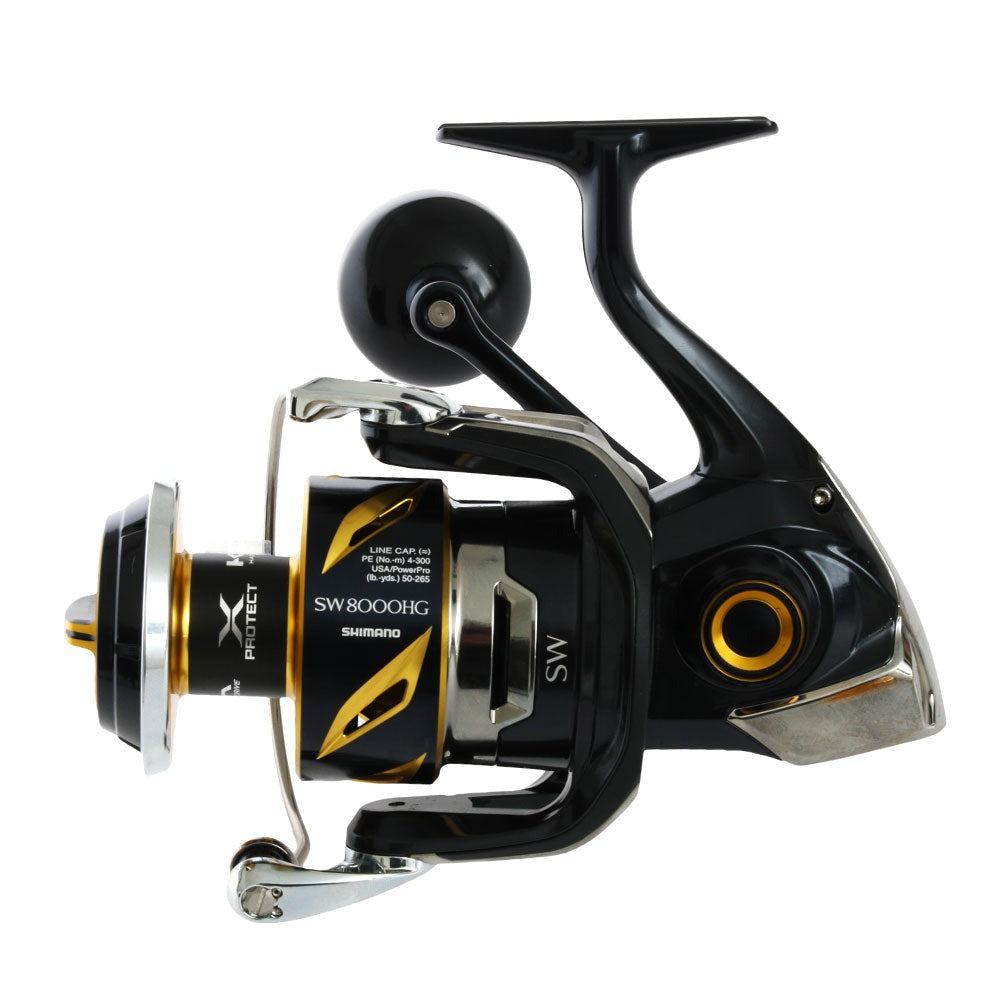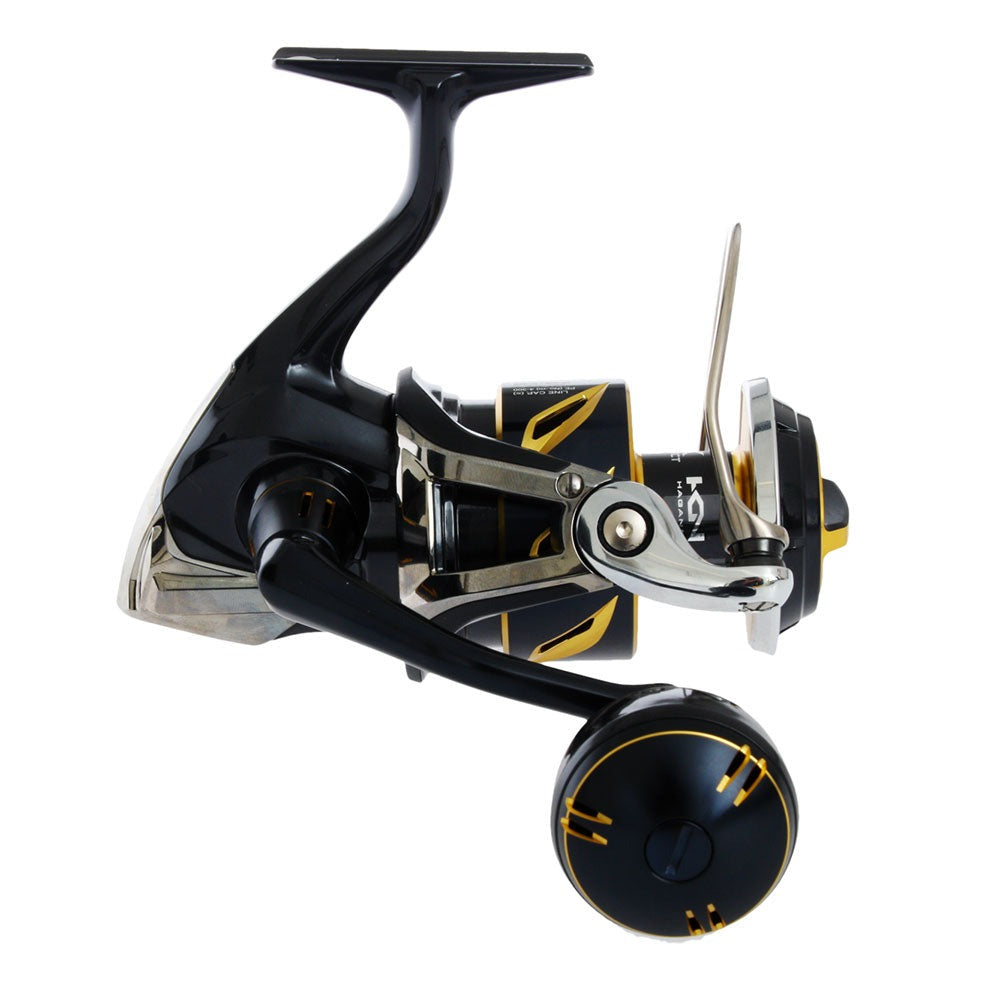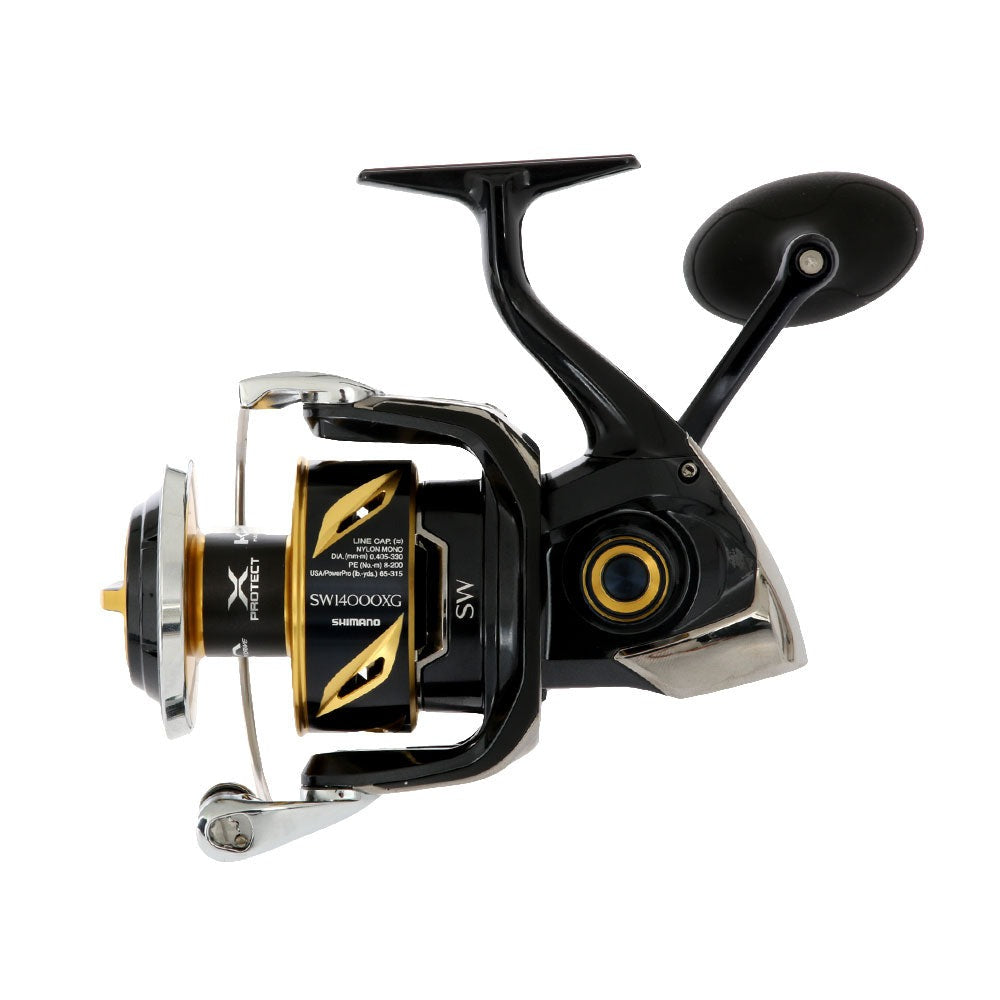 Shimano Stella SW - 20 SW5000XG
Regular price
Dhs. 3,300.00
Sale price
Dhs. 3,300.00
Regular price
Including VAT
or Split it into 3 payments
interest-free
Estimated Delivery:1 - 3 days
Product Details
Product Chart
Shipping & Return
Stella SW has always led the fishing world in durability, power and operability. The new Stella SW builds on that tradition and brings unmatched strength, reliability and ease of use to serious saltwater anglers.

For increased power and enhanced durability, this series features a range of upgrades. Infinity Drive has been incorporated for light and powerful winding and the upgraded Heatsink Drag provides superior drag performance under extreme heat.

The new Stella SW is lighter, more powerful and more reliable than ever before.
Key Features
INFINTY DRIVE: The new Stella SW employs 'Infinity Drive' where the pinion gear inner does not make contact with the main shaft, as a high-sliding bushing supports the main shaft. With this new structure, sliding resistance of the main shaft is drastically reduced.
In addition to this, a special skidding coating on the main shaft helps to further reduce sliding resistance. InfinityDrive cuts handle rotation torque by about 30 per cent in comparison to the conventional system, and makes the reel more powerful.
HEATSINK DRAG: The 'Heat Sink Panel', where the heat generated by drag is released, stops any decrease in drag performance, due to thermal sagging, by around 50 per cent. The 'Insulation Sheet', which blocks heat transfer to the spool, prevents spool temperatures from increasing by around 30 per cent.
X-PROTECT:  X-Protect was developed for stopper bearing protection in the previous model and provided high-level waterproofing. The new Stella SW employs X-Protect for its line roller as well and further improves its waterproofing performance. The new structure protects bearings inside the line roller from the harsh saltwater environment, and bearing durability is ten times greater than conventional designs. As a result of comparison tests by Shimano.
HAGANE GEAR: The Hagane Gear is produced by applying approximately 200 tons of pressure to the raw metal through unique technology called Precision Cold Forging. Delivered with micron accuracy, no cutting work is involved. Hard and tough, the Hagane Gear has high durability and delivers smooth winding.
HAGANE BODY: The Hagane Body chassis is made of highly rigid aluminium alloy. It eliminates flex, warp and distortion of the reel, and protects the engagement of gears inside. This allows for smoother winding.
X-RIGID ROTOR: By verifying the thickness of the aluminium alloy rotor body through detailed 3D analysis, strong rigidity, high durability and excellent rotational balance is created. Thanks to its strong rigidity, the X-Rigid Rotor contributes to improved effectiveness of various parts such as the drag.
SILENT DRIVE: From the basic body design through to the most intricate parts of the drive train including the drive gear, worm shaft, worm shaft pin and worm shaft gear, every piece has been carefully reviewed. Consequently, the smallest clearance gaps and wobbles have been eliminated to the highest tolerances. As a result, a new generation of silky smooth winding performance and pristine silence has been achieved.
X-SHIP: In addition to an enlarged drive gear, optimum positioning of the pinion and drive gears, and two-point support of the pinion gear whose ends are supported by bearings, all these mechanisms deliver robust gear engagement. The X-Ship system permits smooth winding, even under heavy loads.
X-TOUGH DRAG: Each drag washer is composed of metal or carbon, which have high resistance to friction. Supporting the spool from both the top and bottom means highly durable and stable drag performance.
Rigid Support Drag: Supporting the spool at two-points of the main shaft and bearing inside the spool eliminates spool wobble and delivers stable, smooth drag function.


Specifications
Model
Gear Ratio
Bearing
Retrieve
Per Crank (cm)
Drag
(kg)
Weight (g)
Line Capacity
(PE-M)

SW5000HG

5.7

13/1

97

13

420

2-400




3-250




4-200

SW6000HG

5.7

13/1

103

13

425

2-400




3-250




4-200

SW8000HG
5:6:1
13/1
107
25
652
3-410
4-300
5-250

SW10000HG




5:6:1

13/1




116

25

670G



4-400
5-300
6-250


SW14000XG




6:2:1

13/1

134


25

675


6-300
8-200
10-165


SW18000HG

5.7:1

13/1

129

28

875

5-500

6-400

8-300
Size
Price & Quantity
0
0
6
3-410, 4-300, 5-250
652g
107cm
13+1
25kg
5:6:1
0
6
4-400 5-300 6-250
670g
116cm
13+1
25kg
5:6:1
6
6-300, 8-200, 10-165
675g
134cm
13+1
25kg
6:2:1
0
Shipping cost is based on weight. Just add products to your cart and use the Shipping Calculator to see the shipping price.
We want you to be 100% satisfied with your purchase. Items can be returned or exchanged within 30 days of delivery.