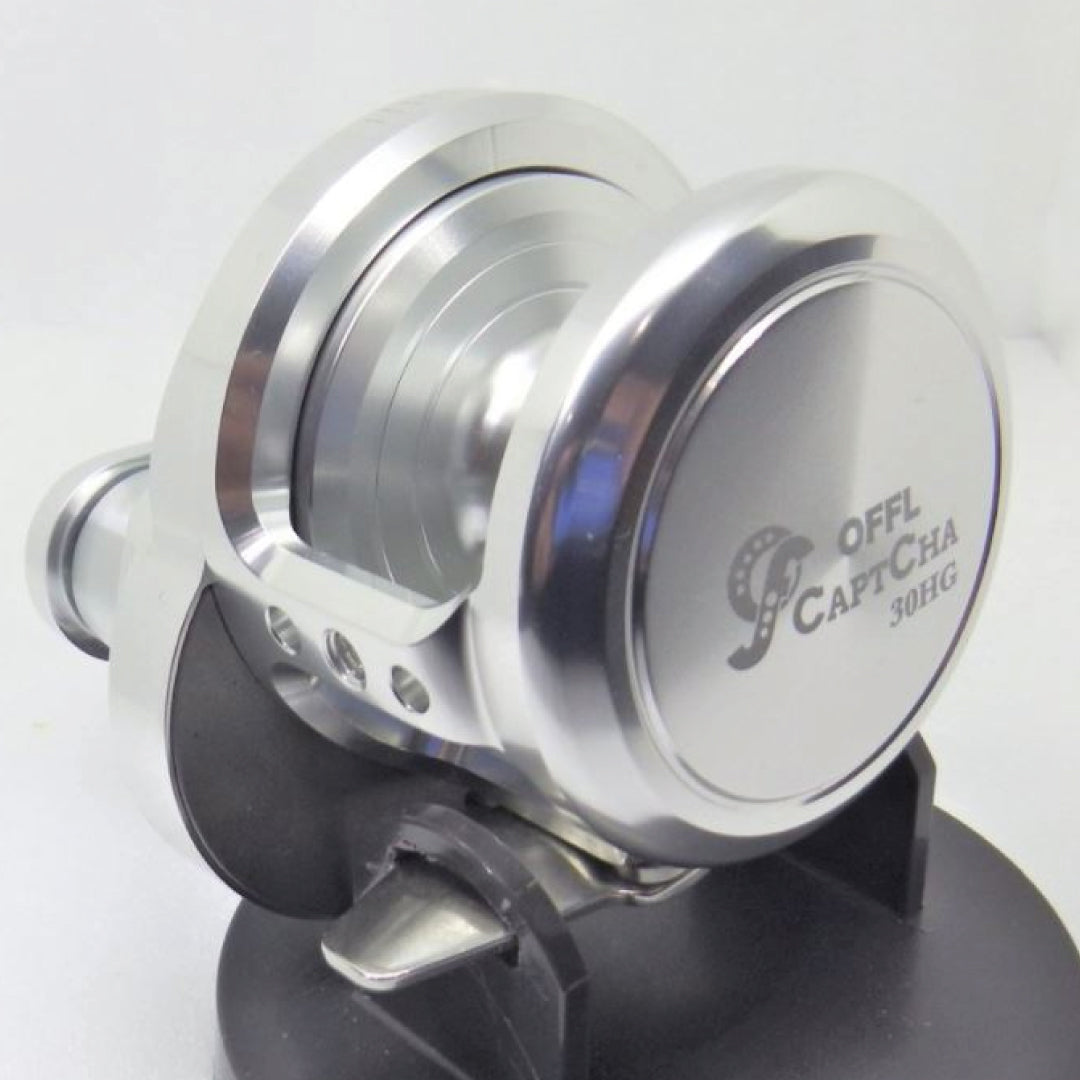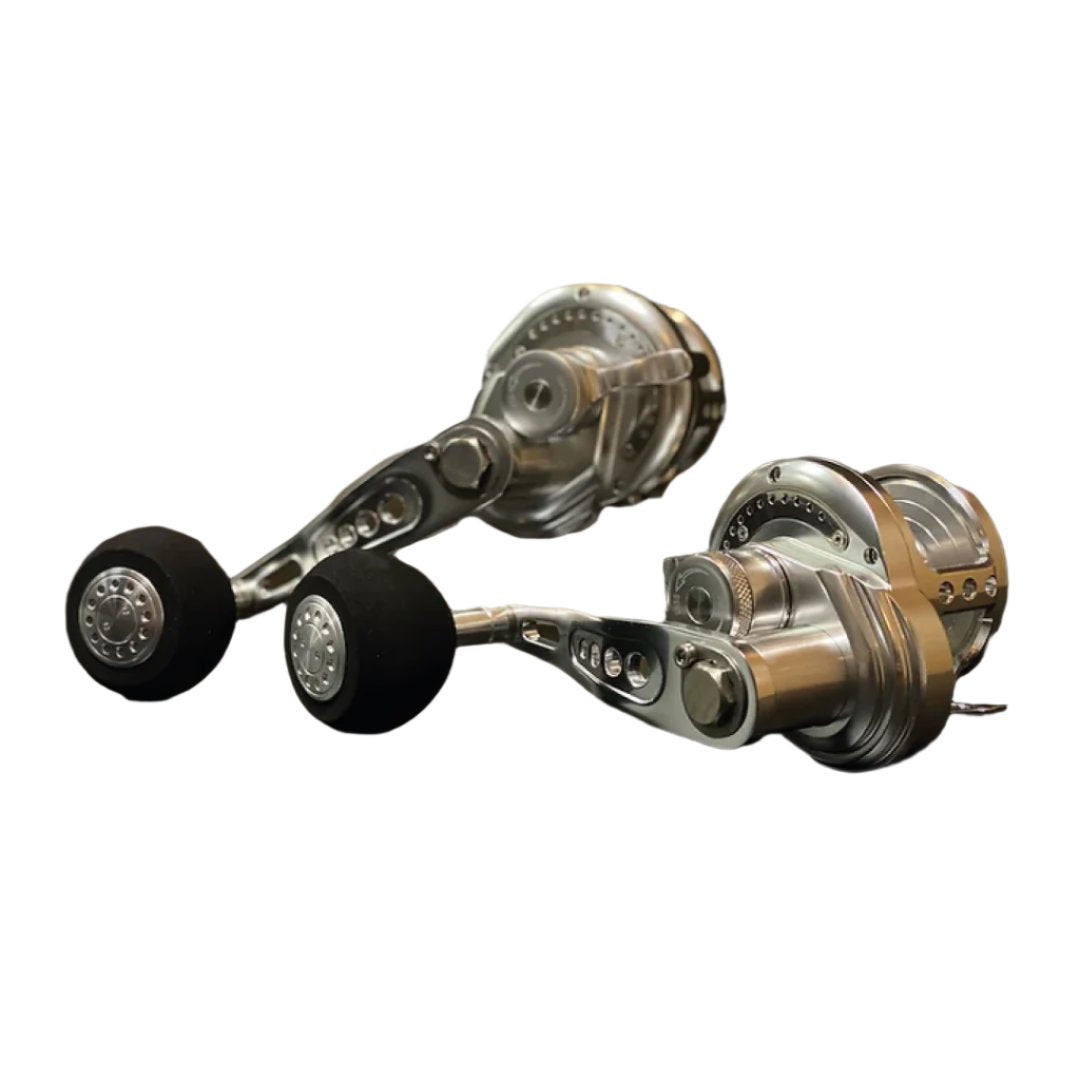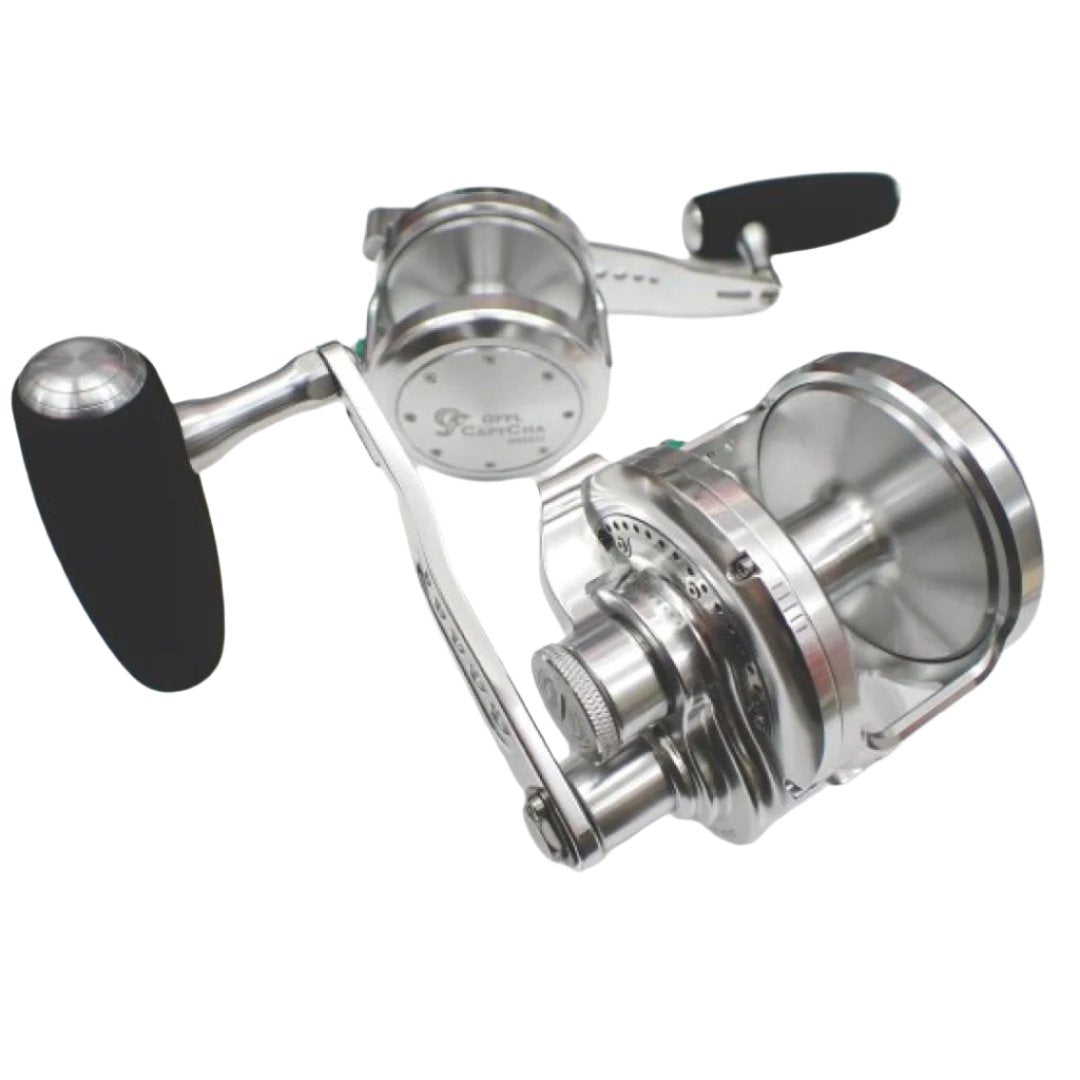 2021 OFFL Captcha - 30HG L
Regular price
Dhs. 2,200.00
Sale price
Dhs. 2,200.00
Regular price
Including VAT
or Split it into 3 payments
interest-free
Estimated Delivery:1 - 3 days
Product Details
Product Chart
Shipping & Return
Are you looking for a powerful high capacity single lever clutch operated slow jigging reel in a small size? look no further!  Ocean Freaks are proudly presenting the 2021 CaptCha 30HG.  This is a one-of-a-kind slow jigging reel that uses a single touch operated lever to disengage and reengage the clutch in an instant.  Also, it allows you to easily set the line drag with a simple touch of your finger.  Most mainstream jigging reel in this class uses a conventional star pattern leaver to operate the clutch which can be a bit cumbersome in some situations.  The benefits of a single-touch operated lever is being able to control the reels clutch in an instant, allowing you to keep your large catch under control. On a conventional star pattern lever reel, it can be difficult at times to return to a previous line drag setting value after changing the clutch setting.   Ocean Freaks have introduced the CaptCha 30HG as a new option for coastal water fishing.  The CaptCha 30HG has been redesigned and based off of our popular Captcha 60HG reel. The design of all of the CaptCha products are exceptional.  Also the materials used in hand building these product are the finest.  The aluminum alloy that is used in this product is referred to as the A6061 alloy.  This aluminum alloy is a precipitation-hardened aluminum alloy that contains magnesium and silicon as its major alloying elements.  This allows us to machine a fine reel and body that is not only light but very strong.  As a result this compact light weight reel can easily handle drag exceeding 10 Kg.  The drag control washer uses a carbon fiber surface to allow for a sustainable smooth line control under any conditions.  The gear drive in this reel adopts a reinforced aluminum alloy which has been treated for the harsh conditions of salt water fishing. When fishing in deep coastal waters with the goal of a big catch, it can be quite tiresome without the right equipment.  But with the CaptCha 30HG you can catch more and larger heaver fish with the easy to use drag lever system with relative ease. The optimal gear ratio allows for quick line retraction and helps in hoisting heavy weight.  Also, the compact design of the body which easily fits in your palm makes thumbing with one hand an easy task.  This important feature makes the frequent on-and-off operation of the clutch much easier and can reduce the strain and stress of heavy costal water fishing. The Captcha 30HG is also suitable for benthic zone fishing with the goal to catch fish such as the prized rosy seabass.  The high line capacity allows fishing in this zone a breeze.  The excellent size-to-weight ratio makes light jigging in coastal waters a pleasant experience too. We have left hand drive reels available as well.  The CaptCha 30HG is an excellent option for both beginner as well as experts do to the unique drag lever control system.  Fish with confidence and ease with the CaptCha 30HG!
Reel Specs

Ocean Freaks Captcha #30HG (Right Hand)
Bearing : 6+1
Gear Ratio : 6.1:1
Reel Weight : 360 g.
Line Capacity : (PE-m) 2-600 / 1-1200
Max Drag : 12 kg.
Retrieve Ratio : Max 92 cm.
Spool Diameter (Diameter/Width) : 49/20
Handle Length : 85 mm.

 


OFFL CAPTCHA - 50HG 

Bearing : 7+2
Gear Ratio : 6.1:1
Reel Weight : 560 gm
Line Capacity : (PE-m) 2-800 / 3-600
Max Drag : 20 kg.
Retrieve Ratio : Max 108 cm.
Spool Diameter (Diameter/Width) : 58/28
Handle Length : 95 mm.

Made in Japan
| Size | Price & Quantity |
| --- | --- |
| | |
| | |
Shipping cost is based on weight. Just add products to your cart and use the Shipping Calculator to see the shipping price.
We want you to be 100% satisfied with your purchase. Items can be returned or exchanged within 30 days of delivery.